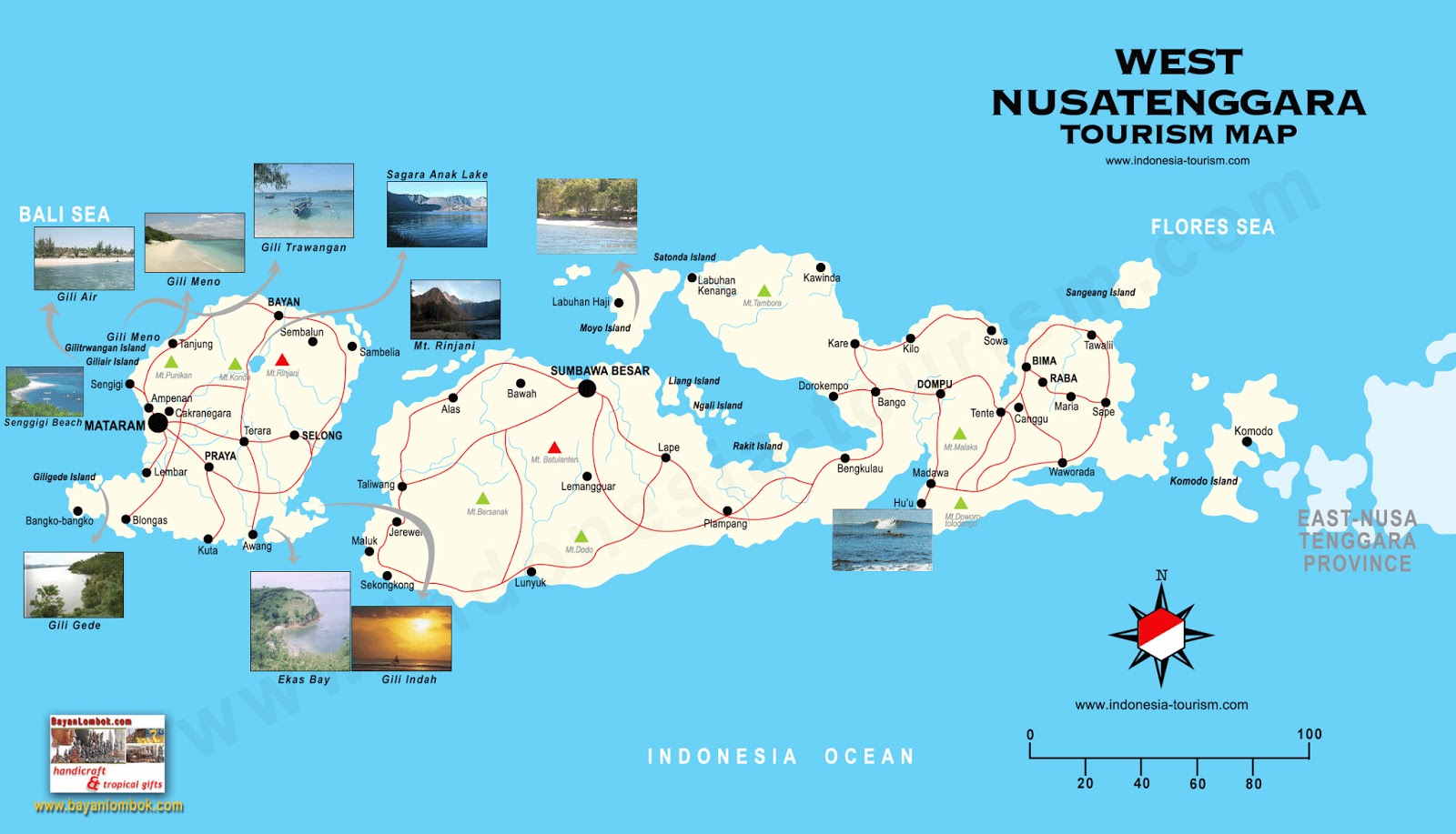 West Nusa Tenggara, which is part of the Republic of Indonesia, consists of two islands that have relatively different population distributions. Sumbawa Island with an area of 3 times of Lombok Island, is currently inhabited by half or one third of the people on the island of Lombok. These two islands have their own specialties, both in terms of natural charm and of course the cultural customs that have developed until now.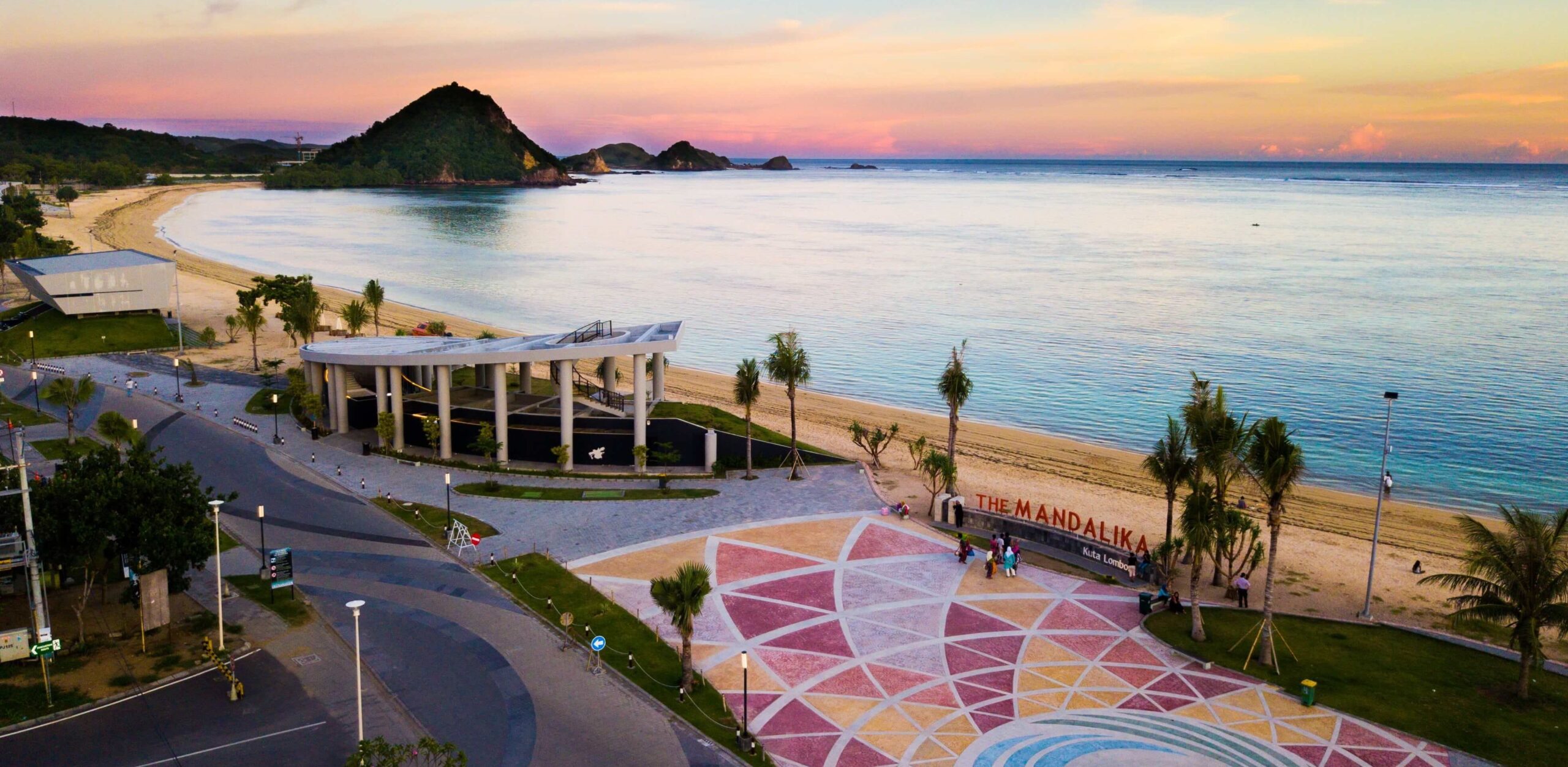 The island of Lombok, where Universitas Mataram is located, is rich in natural resources. It is one of the 10 priority destinations in current development. In the midst of the demands of adjustment to the current global dynamics, Lombok is expected to grow and develop with great potential that exists in line with efforts to harmonize development and pay attention to environmental, social, and cultural impacts.
A BRIEF INTRODUCTION TO THE MATARAM AREA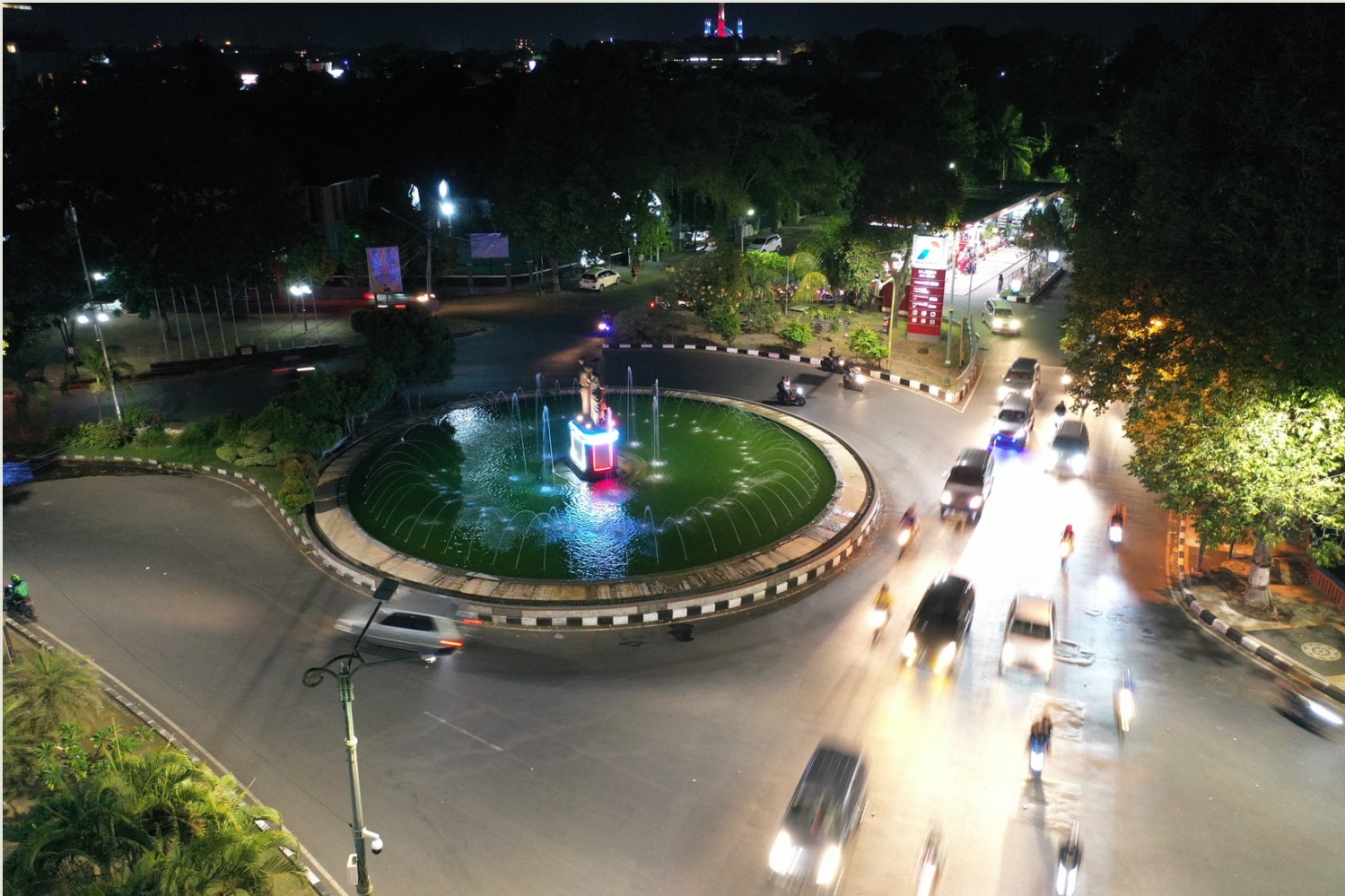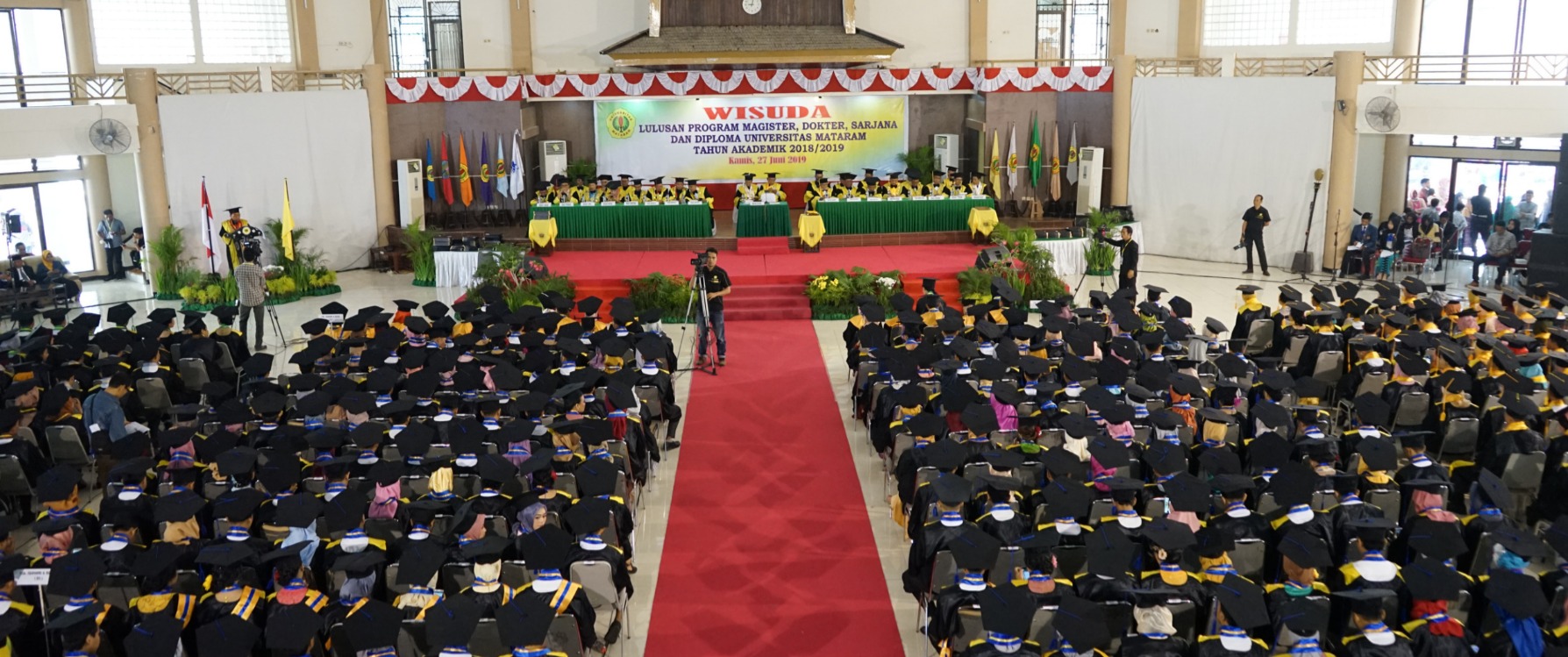 With a good reputation as a forward thinking and modern University, Universitas Mataram offers a vibrant and stimulating environment to further your studies. Our undergraduate and postgraduate programs are designed to meet all of your educational needs, whether you are seeking to study a research subject and greater depth or aiming to extend your knowledge and skills in pursuit of your career ladder.
The city of Mataram is the capital and largest city in the West Nusa Tenggara Province. In addition to serving as the provincial capital, Mataram is the center of the provincial government, education, commerce, industry, and services. Public buildings, banks, post offices, general hospitals, shopping malls, and hotels are found here, making it a perfect staging point before travelers explore the undiscovered splendors of Lombok Island and neighboring Sumbawa Island.
This city is in fact an amalgamation of four towns: Ampenan, Mataram, Cakranegara, and Bertais, that were once individual kingdoms and townships. Nowadays, those towns have become the city's sub-districts with their own distinct features. Broadly, Ampenan is an aging port city, Mataram is the governmental and office center for the province, Cakranegara is the major commercial center on the island, and Bertais is the overland center for public transportation. The four sub-districts are connected through a main road that stretches from Ampenan Street in Ampenan to the Selaparang Street at Bertais.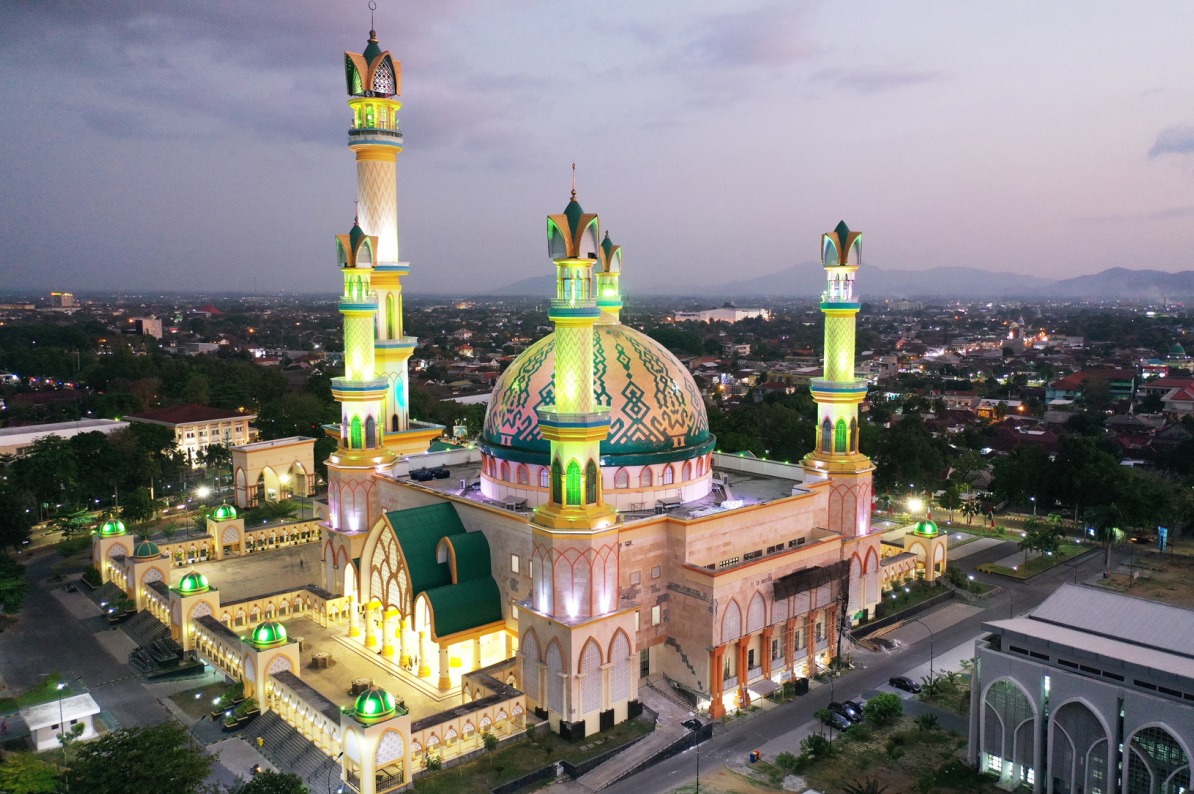 Apart from having wonderful natural panorama, Lombok is also a great religious destination for Muslims. This island is the center of halal tourism in Indonesia and known as the Island of 1000 Mosques. Among all of the mosques in Mataram, there is a mosque called Hubbul Wathan Islamic Center that becomes the halal tourism icon in west Nusa Tenggara Province. The inspiration of architectural design of Hubbul Wathan Mosque comes from eastern European and Middle Eastern architecture. During the night, the mosque becomes even more remarkable with spectacular lighting.
More information: LEAFLET UNRAM